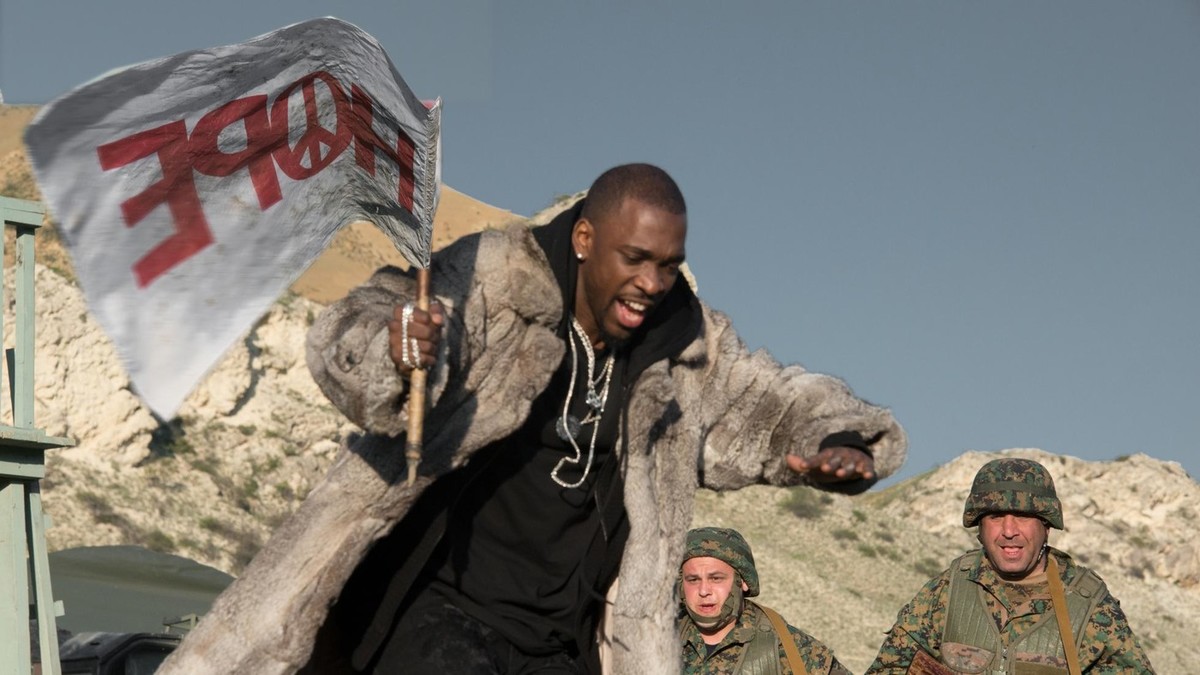 How to Fake a War
In How to Fake a War, press officer, Kate (Katherine Parkinson), creates a fake war story that her client, global megastar Harry Hope (Jay Pharoah), can seemingly "stop" with his humanitarian work. But things quickly get out of hand as people from different sides believe the story to be real.
When an unexpected outbreak of peace leads to a cease fire between Ukbar forces and Georgian rebels, arrogant rock star Harry Hope fears for the success of his heavily hyped Piece of Peace global charity concert. Desperate, he dispatches his PR consultant, Kate, and her naïve intern, Peggy, to create a fake war story, until the concert, at least
How to Fake a War premiered at the 2019 Edinburgh International Film festival.
Awards
Grand Prix, International Competition, Sofia International Film Festival, Sofia, Bulgaria, 2020
Best Debut Irish Feature, Best First Feature, Galway Film Fleadh, Galway, Ireland, 2019
Feature Film Award, Best International Feature, Galway Film Fleadh, Galway, Ireland, 2019