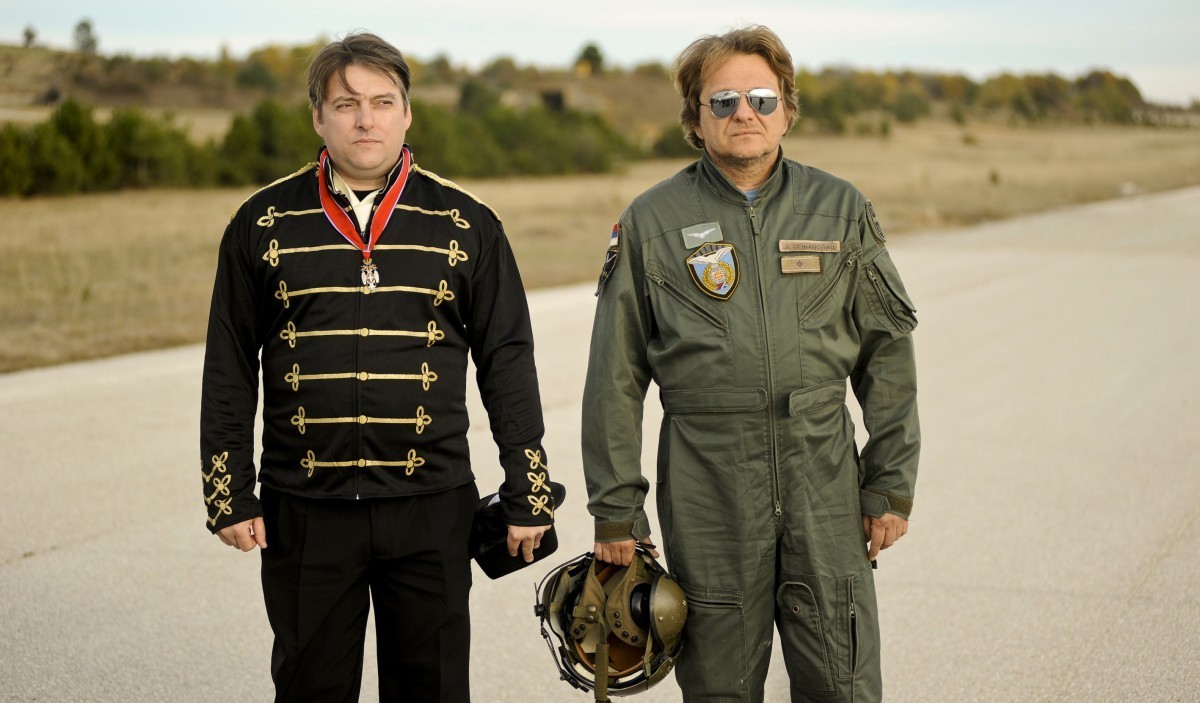 Monument to Michael Jackson
In a dying town in Serbia, an old communist-era monument is removed from the Square. Marko, daydreamer, is on the verge of divorce from the love of his life, Ljubinka.
She is disappointed in him and the life in Serbian small-town. Out of despair, he comes up with the idea to replace the communist-era statue with a monument to Michael Jackson in order to save his dying town and seduce his wife again. Marko convinces his close friends to help him. But the town's mayor has his own plans and uses right-wing group "Clean Serbia" to crash Marko's dream...
Awards
Best Screenplay - VOICES Festival, Vologda, Russia, 2015
Grand Jury Prize and Best Actor Award - Nashville Film Festival, USA, 2015
Grand Jury Prize - Festival of Eastern and Central European Film, Rouen, France, 2015
Special Mention for Best Script, Monte Carlo Comedy Film Festival 2015
Eastern European Film Award - Santa Barbara International Film festival, USA, 2015
Grand Prix NAISA for Best Actor Achievement, FIPRESCI Award - Nis Film Festival of Actors' Achievements, Serbia, 2014
"Golden Mimosa" Grand Prix - Montenegro Film Festival, 2014
Honorable Mention of the Jury - Let's CEE Film Festival, Vienna, Austria, 2014 Nominated for the East of West Award, Karlovy Vary International Film Festival
Nominated at the George Gund III Memorial Central and Eastern European Film Competition, Cleveland International Film Festival