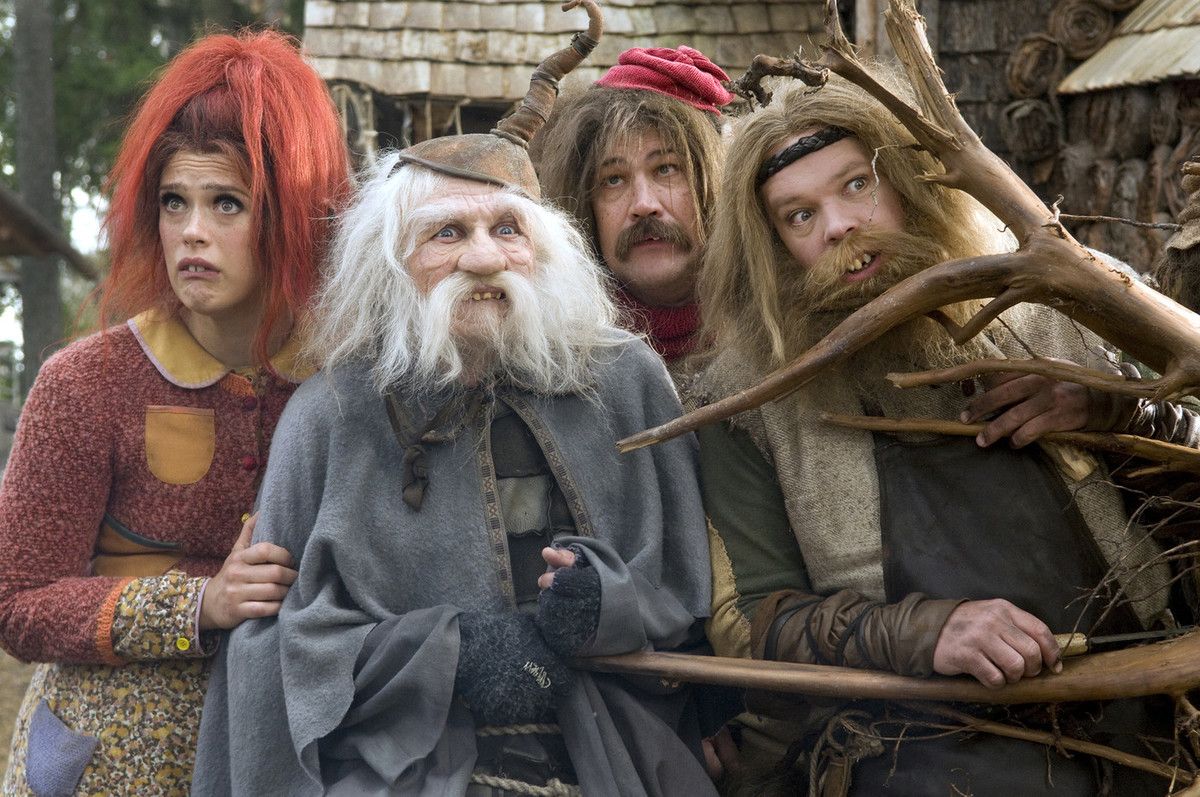 Rolli and the Golden Key
The sequel to Quest for a Heart the fantasy musical "Rolli and the Golden Key" is a story about the power of friendship and the fact that friendship is not an attributed to age. At the same time the story clearly conveys the message that it is never too late to correct one's mistakes, as long as one has the courage to face them.
In the film, the grey-haired and aged Rolli confronts a mistake he has made in his youth by telling about it to his newly made friend - a small, fantastical girl called Juniper. Rolli and the Golden Key offers a timeless and universal world view. Its ideas and events are not bound to any nationality or era. The big, classic elements of fairytales - adventure, friendship, courage and understanding - remain the same regardless of time and place. First and foremost Rolli and The Golden Key is an exhilarating, action-packed and touching film for the whole family. It is a fresh viewing experience which allows you to laugh safely and feel big emotions at the same time. The story has depth, but values or ideas are not pushed to the viewer - it is all about the action: fast and colourful. Hail to fairytales and adventure!

The basic narration is fantastical and childlike. What is funny is genuinely funny, what is exciting is exciting, what is sad is sad - believably and precisely, without too much meandering. The acting and realisation are based on precision bound to the situations and action. Comedy is not purposefully pursued by constant foolery and slapstick, but instead the varying situations define the level of expression. The characters and realisation are believable within the genre. Although the content is vast with all the musical numbers and a wide range of supporting characters, the basic plot remains clear and easily identifiable to viewers of all ages. As the film is first and foremost a children's movie, extra attention is paid to more thrilling scenes - what is exciting is not scary. The visual world is clearly defined and stylised. The musical sequences are integrated with the story, conveying the narrative but also growing into independent stories of their own at the same time. Music is used in several scenes also as a natural element linked with the events. The musical sequences are realised partly as computer animations, nevertheless in accordance with the rest of the visual world, photorealistically.

For example the animal characters are made almost realistically, but the expressions and personalities are enhanced with extra detail. The musical content consists largely of old Rolli classics which are rearranged for the film. Some of the artists behind the music also play characters in the film, while others appear only as voices. A wide scale and edge are sought with the artist selections, bringing added value that is expected from a musical film. Rock, ballads and up-tempo music power the great adventure along!
Awards
Nominated for Best Music, Jussi Awards, Finland, 2014
Nominated for Best Chidlren's Film, Tallinn Black Nights Film Festival, Tallinn, Estonia, 2013