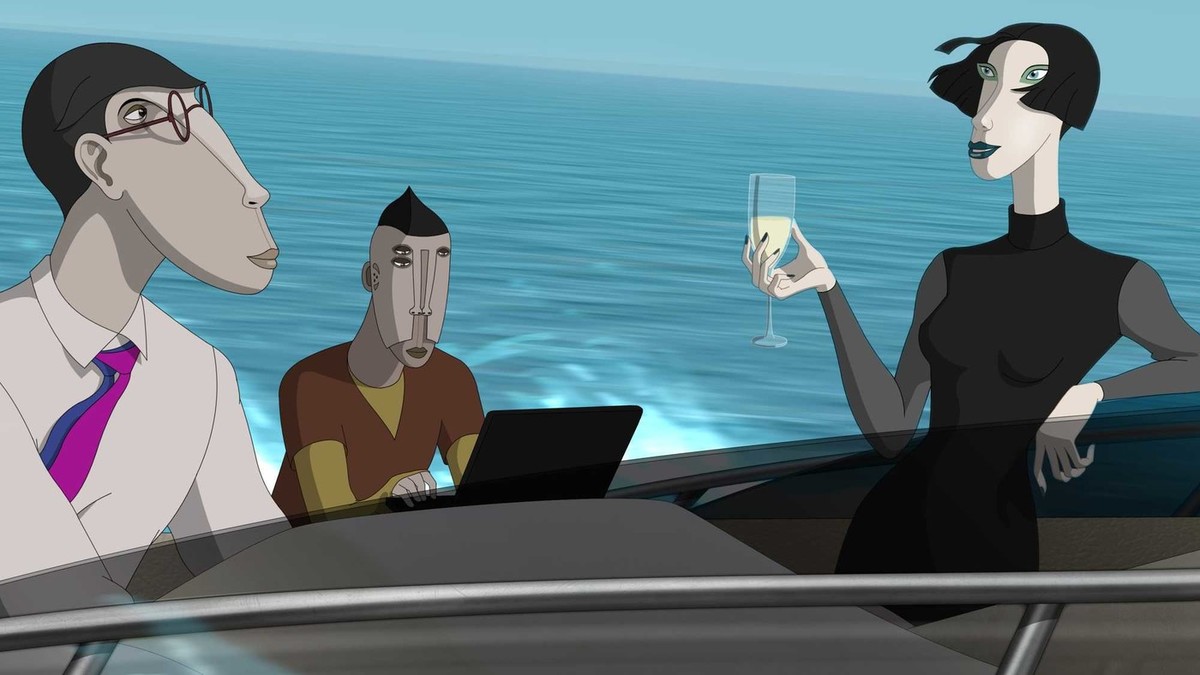 Ruben Brandt, Collector
A psychiatrist who has a roster of criminal patients must exorcise some strange demons. Featuring pit-stops in Paris, Tokyo, Venice, Rome, "Ruben Brandt, Collector" has the effervescence of a 1960s comedy-mystery-thriller, a hybrid difficult to pull off and not really in vogue now in our oh-so-solemn age where James Bond has to be gloomy and scowling in order to be taken seriously.
But James Bond isn't serious and "Ruben Brandt, Collector" is like an early James Bond, complete with a cheeky sense of humor: glamorous people driving gleaming sports cars, chasing each other around hairpin curves, all converging on the same spot, all after the same big prize.
In 2018, the film received Annie Awards nominations in two categories, Best Animated Independent Feature and Editorial in an Animated Feature Production.The film received awards at the following film festivals: Bucharest International Animation Film Festival (Anim'est) (2018): Best Feature Film; Seville European Film Festival (2018): Best Screenplay Award amongst others.
Awards
Annie for Best Animated Independent Feature, Outstanding Achievement for Editorial in an Animated Feature Production, Annie Awards, United States, 2019
Satellite Award for Best Motion Picture, Animated or Mixed Media, Satellite Awards, United States, 2019
SkyArte Award for Best Film, Trieste Film Festival, Trieste, Italy, 2019
CFCA Award for Best Animated Feature, Chicago Film Critics Association Awards, United States, 2018
Variety Piazza Grande Award, Locarno International Film Festival, Locarno, Switzerland, 2018
Best Screenplay, Seville European Film Festival, Seville, Spain, 2018
Best Film, Seville European Film Festival, Seville, Spain, 2018