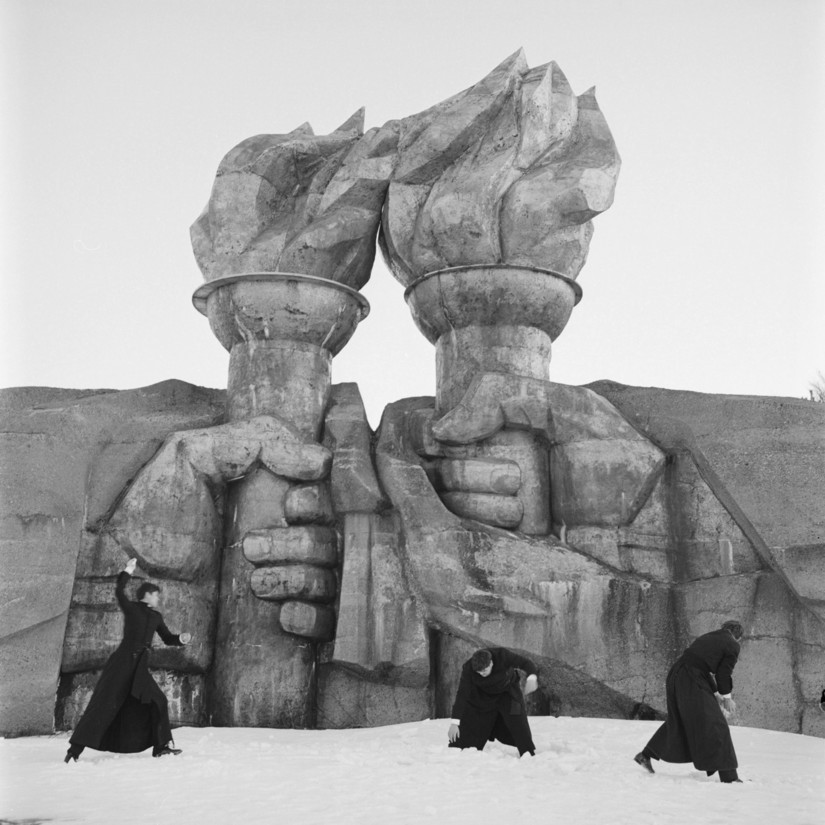 Servants
The year is 1980. Michal and Juraj are students at a theological seminary in totalitarian Czechoslovakia. Fearing the dissolution of their school, the tutors are moulding the students into a shape satisfactory to the ruling Communist Party.
Each of the young seminarians must decide if he will give into the temptation and choose the easier way of collaborating with the regime, or if he will subject himself to draconian surveillance by the secret police.
Servants screened in official selection at the 2020 Berlinale.
Awards
Encounters Award, Berlin International Film Festival, Berlin, Germany, 2020
Best Directorial Debut, Camerimage, Toruń, Poland, 2020
Prix de la mise en scene for Best Direction, Festival International de Film Saint-Jean-de-Luz, France, 2020
Prix de la musique originale for Best Original Score, Festival International de Film Saint-Jean-de-Luz, France, 2020
Georges Delerue Prize for Best Original Music and Sound Design, Ghent International Film Festival, Ghent, Belgium, 2020
Grand Prix for Best Film, Ghent International Film Festival, Ghent, Belgium, 2020
Best Film, International Film Festival & Awards Macao, China, 2020
Louve d'Or for Best Film, Montréal Festival of New Cinema, Quebec, Canada, 2020
Special Jury Mention, International Program, Odesa International Film Festival, Ukraine, 2020
Golden Duke, International Competition, Odesa International Film Festival, Ukraine, 2020
New Waves Award for Best Film, Seville European Film Festival, Seville, Spain, 2020
Bronze Horse for Best Film, Stockholm Film Festival, Stockholm, Sweden, 2020
Golden Spike for Best Film, Valladolid International Film Festival, Valladolid, Spain, 2020
Ribera de Duero Award for Best Director, Valladolid International Film Festival, Valladolid, Spain, 2020